Extended Stay Corporate Housing
United States

New York (NY)

NYC - Manhattan

Lower Manhattan - Furnished Apartments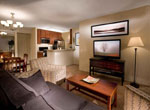 Oakwood - Furnished Apartments in New York NY
Tel: 877-817-1486
Oakwood apartments offer all the amenities and comforts of a home away from home. Complete with full kitchen, separate living and sleeping quarters. Close to major highways, shopping, dining and entertainment.


ShortTermHousing.com / NYC
Tel: 877-693-7804
Please say you found us on Biz-stay.com


Send an Inquiry
Fully furnished short-term housing in Manhattan. All rentals come fully fully equipped with housewares and utilities.



Other NYC - Manhattan options: